HIV window period
How soon can I be tested?
The normal HIV window period (ie the period between when you had contact with HIV and the test likely to be positive) for testing for HIV is 3 months.  Using the Rapid HIV Test we can detect HIV infection as early as 12-14 days after HIV exposure.  So, you need to leave 2-3 weeks after possible exposure to HIV before having the HIV Rapid Test.
It's important to note that is some cases the HIV window period can take up to 3 months before HIV infection can be detected.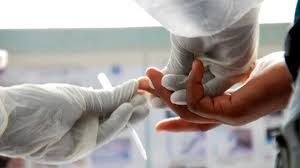 What is the test process?
The test is very simple.  It involves your fingerbeing pricked to obtain some blood.  This small volume of blood is then placed on a test strip. The test takes 20 minutes to develop, during which time you may be asked to sit in the waiting room.  You will then be called back by the doctor for the result.
The test will either show as being negative or reactive.  If the test is negative, you will be provided with the result.  If the test is reactive, you will be asked to provide a standard blood test for further analysis in a laboratory.  The result of this test may take a few days to return.
Please note: A reactive result does not necessarily mean that you are HIV positive. A small number of these may be 'false positives' and will return as a negative test on standard testing in the laboratory.
How Accurate is the Rapid HIV Test?
The Rapid HIV Test is very accurate in excluding HIV infection.  If the test is undertaken outside the window period of 3 months, a negative test confirms that you have not been exposed to the HIV virus.  Occasionally, the test may yield a false 'reactive' result. This is when the test is reactive but you have not been infected with the HIV virus.  For this reason, all reactive results have to be confirmed using a standard laboratory blood test.
If you want to be tested please make a book with us.
What should I do if I believe I have just come in contact with HIV?
If you think you have been exposed to HIV, see a doctor as soon as possible.  There is medication that may prevent you from becoming infected with HIV. This is known as Post Exposure Prophylaxis (PEP). PEP needs to be started as soon as possible and within 72 hours (three days) of exposure.
You can find out more about PEP by talking to a doctor at Era Health on 9944 6200 or by calling the HIV PEP hotline in your state or territory (Victoria:  1800 889 887).  Alternatively, you can visit the Get PEP website for details on local PEP services across all states and territories.